Shawnee

High School




Class Of 1988
THE OFFICIAL WEBSITE OF OUR CLASS,
MANAGED BY THE CLASS OF 1988 REUNION COMMITTEE.

PLEASE VISIT OUR FACEBOOK PAGE TO VOTE IN A POLL FOR OUR 30th REUNION, TENTATIVELY SCHEDULED FOR NOVEMBER 24, 2018.
---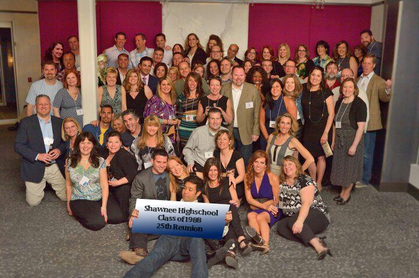 Thanks to everyone who made the 25th Reunion such a big success! Hope to see you all for the 30th!
---

---
Natalie Mazzu and Kellie Ragone interview
with WMMR's Pierre Robert